Global PA Association & Training Academy
Project Management Skills for Executive Assistants & Personal Assistants
1st & 2nd May 2018, London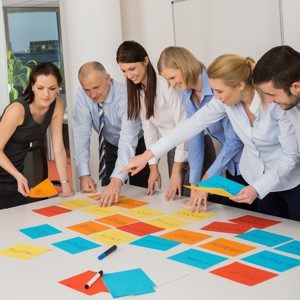 EAs & PAs your role continues to evolve and the complexity and demands on your time
require a thorough understanding of project management. Using project management skills, theories and practice will reduce the time spent on event organisation, business meetings, conferences etc.
This 2 day programme is packed full of of useful tools and techniques.  The term project management can be overwhelming but this programme will break down the myths and equip you with the knowledge and terminology to effectively manage projects with confidence.
This programme has passed assessment by the ILM (City & Guilds Group) and is now endorsed by the ILM. You will receive an ILM Certificate after completion of the programme to enhance your CV and Performance Appraisals.
Click here for further information
Cost for Non-Members: £800 
"Thank you so much for a very interesting and informative training session.  It was a pleasure to meet Rosemary and I left on a real high after the course.  In fact, I am feeling far more positive about my future. I thoroughly enjoyed the session and I feel it was very helpful to me on all sorts of levels; partly with regards to recognising and valuing the skills I have, but mostly with regards to practical ways I can improve and develop myself and my role, not to mention all the other tips that came out!  I can't wait for further sessions!" S, European Medicines Agency