Conflict resolution at work is a process used by two or more parties in dispute to help them find a peaceful solution. A 2020 CIPD survey* found that 26% of employees found conflict a common occurrence at work so why does it happen and what are the solutions?
Conflict in the workplace often occurs because of personality clashes, unrealistic expectations, unresolved workplace issues, increased workload or because an employee feels unheard or ignored. Almost always it indicates a lack of effective communication. Edward Nelson, executive coach and co-founder of Lanellsohn says: "When the heart of conflict has a polarity which comes from the tension between opposites, even in that polarity they share a connection by having strong beliefs about the given subject.  Resolution may involve looking for ways to simplify complex issues to make the situation feel more clear, manageable and comfortable.  Not all conflicts can be resolved but to start working with conflict, we first need to feel safe enough to disagree." This helps us know what steps are going to be helpful and which will not.
Thom Dennis, CEO at Serenity in Leadership agrees and says: "Conflict is a common and inevitable part of human nature. We are bound to come into contact with people with whom we may not necessarily agree all the time, but often different perspectives, conversations and ideas can get shut down too quickly. When issues reach a certain boiling point though, most workplaces don't have a set blueprint in place for conflict resolution which is particularly worrying because conflict resolution is also key to reducing incidences of bullying within organisations."
Having an ability to resolve conflicts effectively and professionally not only reduces friction between colleagues but encourages workplace collaboration and better working relationships and productivity, so what are the best ways to deal with conflict at work? Thom Dennis and Edward Nelson give us their top tips.
Understand the background. Fear is at the heart of polarity and conflict and contributes to people staying firm in their original viewpoint. It is important to uncover the context, history and the personal story of the individuals themselves. Understanding from where the conflict and beliefs are coming can be key to resolution.
Define the source. Gain as much information as possible in order to distinguish exactly what the cause of the conflict is. Without clarity and transparency, there is no way to ensure effective resolution and a healthy workplace culture. 
Be an active listener. Truly listen to and understand all arguments in order to establish the common problem. Ask questions for further clarity and reiterate key points back to both parties to ensure you understood them correctly.
Create safety to feel comfortable to disagree. To start working with conflict we first need to feel safe enough to disagree to promote the chances of a healthy dialogue. We also need to feel resourced and supported – and both of these are not easy things to get if we are living in isolation, and especially when people are already marginalized for other reasons.
Be detached and create a calm zone. Often times when people are upset, their language can be inflammatory and exaggerated. Sometimes we amplify our thinking and then the other side amplifies theirs. Create a space to reflect, this may require you to step outside your own views and take a different or more distant perspective on the problem.
Find a common goal. It is worth exploring polarities when we work with conflict and to see if both parties can find a common goal. In our ambition to find balance, we may start to swing and adapt a little and then be able to find a better resting point.
Understand that not all conflicts can be resolved and people can take different viewpoints very personally. Looking at the bigger picture and purpose of their working relationship may enable some stability so that differences can be put to one side for a greater good. On some occasions preserving our own self-worth and identity may be more important. 
Be aware of the current climate. A lot of business leaders are having to have some very difficult conversations with their staff right now because they are feeling more pressure (which increases reactive thinking). Leaders must model behaviour and demonstrate how they process challenges well and create an environment that will support finding solutions. 
Focus on the future. Prevent employees from dwelling on past conflicts by asking them how they can reframe these hurt feelings but avoid negating or discounting them. Facilitate team bonding exercises to help team members to build on their working relationships and tackle emerging conflicts in a fun and safe environment.
Ensure processes are in place. The process of the resolution can be as critical as the cause of the conflict itself. How people work on the conflict itself can help or hinder the moves forward. Ensure that processes do not reinforce the original conflict dynamic. For example, the speed and manner in which we deal with conflicts is important but dealing with conflict too speedily with a quick plaster-fix can exacerbate the conflict. The resolution process is something to be fully understood whilst looking at all the choices and all parties should be made aware of which route is being taken. Create a plan that addresses the present conflict as well as any that may arise in the future.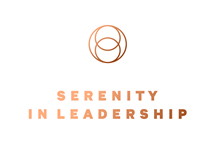 Serenity In Leadership web site: www.serenityinleadership.com