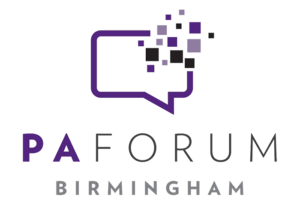 NOMINATIONS FOR THE WEST MIDLANDS PA AWARDS 2021 ARE NOW…..OPEN
It takes just a minimum of 5-10 minutes or between 100-500 words to show your appreciation for your colleagues and/or your team.
The organisers are very passionate about reward and recognition for Assistants across the West Midlands particularly after such a challenging year in 2020
Now into their 4th year, The West Midlands PA Awards has been a platform of recognition and celebration of the achievements of PAs, EAs, VAs, Office Managers and Business Support Professionals across our region, 2020 was certainly a challenging year and we cannot wait to hear all about YOU & your incredible achievements via a self-nomination OR you are welcome to NOMINATE a colleague in recognition of all their amazing contributions.
Our 10 categories include:
Aspiring PA Award
Newcomer of the Year Award
Internal PA Network of the Year Award
Independent VA of the Year Award
Ambassador for Change Award
Networker of the Year Award
Above & Beyond Award
Team Leader Award
Lifetime Achievement Award
PA of the Year
PA of the Year 3-10 years
PA of the Year 10-20 years
PA of the Year 20+ years
You can make as many nominations as you like, enter as many categories as you like and re-enter if you have been nominated in any 4 years prior.
To make a nomination please follow the link below: