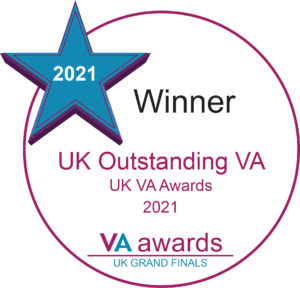 Multi-award winning VA adds UK Outstanding VA 2021 to a growing collection of achievements!
Rachel Guyat of More Than Just A PA is named as the winner of UK Outstanding VA 2021 at the sell-out and on-line UK VA Conference 2021.
Rachel is no stranger to winning VA awards having been successful in winning Best Newcomer VA in 2012.
Rachel continues to run a growing and successful VA business, and more recently has increased her interest in entering awards – more recently winning Regional title of South West England VA of the Year 2020, and the National title of England VA of the Year 2020. Will that be the end of collecting awards – we doubt it!
Rachel is pictured below with her latest award: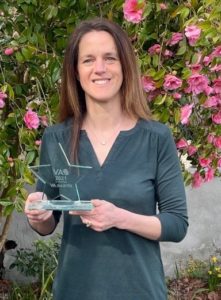 UK Outstanding VA 2021 Grand Finalists and runner-ups (in alphabetical order):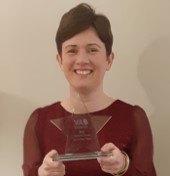 Alison Matthews, VirtuAli – Northern Ireland VA of the Year 2020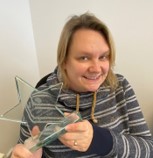 Anita Davies, Freedom from Tedium – Wales VA of the Year 2020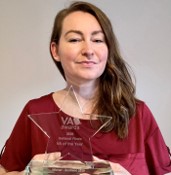 Magdalena Pawlik, MPawlik Tech Support – Scotland VA of the Year 2020
Sarah Szekir-Papasavva, AptVA – UK Best Newcomer VA 2019,
South East England VA of the Year 2020 and UK Outstanding VA Runner-up 2020