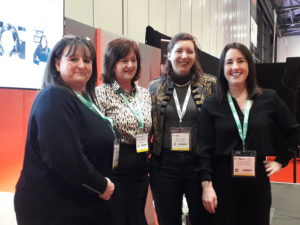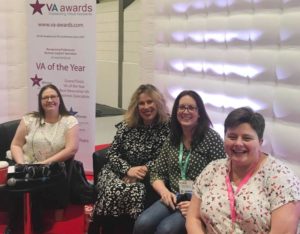 VA Breakfast Panel:

Jo Hawkins (Chair), Jane Cattermole,  Caroline Wylie, Catherine Gladwyn

Session 2 Brand or Bland Panel

Gwen Backhouse (Chair), Rebecca Newenham, Joanne Manville, Amanda Johnson
The session feedback from #VACon20 has been amazing!!!
Some say, "last year had been the best yet, but this year has taken things to a whole other level"!
Feedback is still coming in, but so far, has included:
What a brilliant day finishing with the VA Awards.
CONGRATULATIONS to all the winners and runner-ups!
Fantastic session from Jenna Davies.
Some interesting discussions around LinkedIn during this morning's #VACon20 breakfast.
#VACon20 breakfast session; new tools to try, important reminders about keywords & debate around their usefulness.
#WinningWednesday and the day just continues being great at #VACon20.
What a brilliant line-up of seminars today.
Enlightening tips from Jenna Davies on presenting & speaking.
Important reminders & checks from Suzanne Dibble.
A digital shake-up from Mark Wright and Climb Online.

Jenna Davies                                     Mark Wright / VA Stars       Suzanne Dibble / Mark Wright