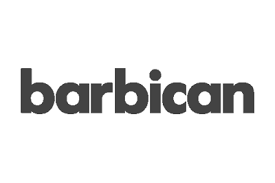 Barbican International Enterprises seeks international venues for creative partnerships
Barbican International Enterprises (BIE), part of the Barbican's wider arts and commercial event offering, creates opportunities to collaborate with partners and venues to bring its globally renowned exhibition programme to destinations across the world.
Bringing a wealth of experience in travelling exhibitions and a portfolio consisting of some of the Barbican's most successful shows, BIE is seeking partnerships with international destinations and venues through to 2025.
BIE, based in the Barbican – the City of London's world class arts, learning and event venue, develops and curates exhibitions focused on contemporary culture, emerging technology and digital creativity. Often immersive and experiential, these major shows, exhibitions and events travel internationally, reaching a wide variety of audiences.
Over the course of the next year, BIE is embarking on a global campaign to identify and partner with venues and destinations looking for high quality creative content that will appeal to audiences of all types and raise profile.
In particular BIE is seeking to work with:
·       Destinations that can support and identify suitable venues within their region and city that would be interested in hosting the shows.
·       Venues looking to host shows that will drive significant commercial revenue, increased profile and critical acclaim.
Over the past 10 years, BIE has delivered more than 10 shows to more than 52 venues in 27 destinations around the world. During this time, nearly 5 million visitors have engaged with a BIE exhibition across the world.
Shows on tour and available to commercial partners include:
·       Game On is the first major international touring exhibition to explore the vibrant history and culture of computer games.
·       Mangasia: Wonderlands of Asian Comics presents the largest ever selection of original artworks from Asian comics, displayed alongside their printed, mass-produced forms.
·       Into the Unknown: A Journey through Science Fiction is the genre-defining exhibition of art, design, film and literature.
·       AI: More than Human is an unprecedented survey of creative and scientific developments in Artificial Intelligence, exploring the evolution of the relationship between humans and technology.
"Barbican International Enterprises delivers significant footfall, profile and income to our partner venues and destinations around the world.  Potential venues range from arts centres, museums, galleries and cultural hubs to event venues and private buildings," comments Neil McConnon, Head of BIE.  "Our shows have travelled extensively, engaging and exciting audiences from our home in the UK to Australia, China, Canada, the Middle East and South America.   Exhibitions range in size from 700 to 1,500 m2 and are available for a minimum of 3 months at a time.  The next year presents a real opportunity for us to develop new partnerships and relationships and I look forward to seeing our programme grow as we identify and work with new international collaborators.
About the Barbican
A world-class arts and learning organisation, the Barbican pushes the boundaries of all major art forms including dance, film, music, theatre and visual arts. Its creative learning programme further underpins everything it does. Over a million people attend events annually, hundreds of artists and performers are featured, and more than 300 staff work onsite. The architecturally renowned centre opened in 1982 and comprises the Barbican Hall, the Barbican Theatre, The Pit, Cinemas 1, 2 and 3, Barbican Art Gallery, a second gallery The Curve, public spaces, a library, the Lakeside Terrace, a glasshouse conservatory, conference facilities and three restaurants. The City of London Corporation is the founder and principal funder of the Barbican Centre.