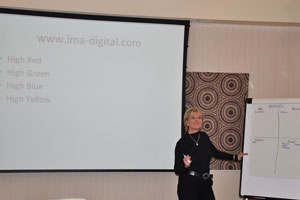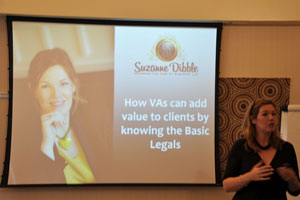 From  "Absolutely Brilliant' for 2014 to 'A-M-A-Z-I-N-G' and 'Surpassed expectations' in 2015, the VA Conference continued with it's high quality content standards for this year.
The intensity and content for the 2015 event had the structure of the externally assessed  CPD Standards Office, each session had been structured and the programme compiled to provide sufficient content for both new start-up VAs to longer established Virtual Assistant Businesses.
Not to be outdone by the previous year, the VA Conference 2015 achieved 100% satisfaction on meeting it's learning objectives.
With recent terror threats and the tragic events across Europe within the last seven days, the delegates had the opportunity to enjoy smaller groups than expected for networking and inter-act with speakers and expert trainers.
Speakers and Expert Trainers were not let off the hook – with session feedback improving on the highest of standards set in 2014 – with delegate scoring in the range of 95.8% to 99.0%
Feedback comments included "A-M-A-Z-I-N-G" and "Surpassed expectations".
Read much more detailed feedback for 2015 here: http://www.vaconference.co.uk/testimonials.html
Over the course of the two days we also celebrated the VA Awards for Jennie Bayliss of Office Wings Ltd (www.officewings.co.uk VA of the Year for England 2015), and Gwen Backhouse of Curlew Secretarial Solutions (www.curlewsecretarial.co.uk) based in Cumbria, UK, being announced as Best Newcomer VA 2015.
With our host, Principal Hayley, at Beaumont Estate Conference Centre's catering, rooms and venue scoring well over the two days, it has been another super time in Windsor, UK.
Pictures:
Top of page (left to right): Penny Power OBE, Suzanne Dibble, Paul Pennant
Bottom of page (left to right): Amanda Johnson, Angela Dawson. Susan Moore