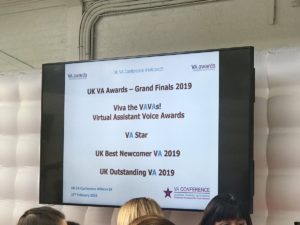 Amidst the challenges of the Covid-19 restrictions, the UK VA Conference 2021, regularly referred to as #VACon21, will be looking to stage the event in two parts to avoid disappointing those around teh VA profession who want to attend and connect with the thoguht leaders and knowledge sharing thta the evnt is known for..
Part One – Go Digital will be an on-line event, held on the the orginally scheduled date of Wednesday 3rd March 2021, and the second part will be at ExCeL on Thursday 13th May 2021 as part of the second day of the annual PA Show (https://www.thepashow.com).
Part Two – Go ExCeL, will start off the day with the hugely popular feature The VA Breakfast.
More details will be released in January 2021.
Follow the tweets https://www.twitter.com/vaconference and visit teh web site https://www.vaconference.co.uk for more updates and announcements.