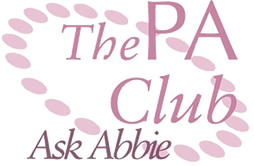 The Ask Abbie Show – www.theaskabbieshow.com
Venue: St Ermin's Hotel, 2 Caxton Street, London SW1H 0QW
Friday 14 October 2016, 09:00 to 17:00
Save the Date!
Brought to you by The PA Club, alongside comprehensive development and training streams, over 50 suppliers of high-quality goods and services will be exhibiting over one day providing everything you need to plan ahead. There are also extensive Development and Training streams to the day.
Four years ago the PA Club created "Ask Abbie", as an in-house concierge service which recommends suppliers and resources. The logical next step was to make Ask Abbie "live" and bring our PAs and our Partners together – on one day and face-to-face.
Development & Training
As well as the key opportunity to meet a selection of first class suppliers, throughout the day there will be a series of forums and training sessions. The event's lead sponsor, recruitment company Crone Corkill, will be running sessions on Interview Techniques for Recruiters, Understanding Law or Banking as well as CV clinics.  Alongside these will be other talks on The Pitfalls of Event Organising, Networking Skills and NLP Techniques. This suite of training and educational sessions is designed to bring in the professional  PA, those who want to grow and develop in their career and take a professional interest in building up their contacts.
Want to know more about Virtual Assistants?
Our partners BeMyVA.com will also be providing a session of "An Insight into the world of a Virtual Assistant". BeMyVA will be joined by Amanda Johnson of Virtual Assistant Coaching and Training Company (www.vact.co.uk) and VA of the Year 2008, Susan Moore of Moore Business (www.moore-business.co.uk).
You will mingle with other Virtual Assistants who will be attending to collect their latest Awards, as part of 2016 Va Awards programmes.

Amanda Johnson
Amanda launched 'Your Executive Secretary' in 2012 on her retirement from the Royal Navy. after 23 years, where she had served as a Logistics Officer.  After 18 months, she had built a small team to support busy clients who felt overwhelmed by the volume of work they had to do each day.
Throughout her military career, she had always been involved in professional development and so it was a natural progression for her to move into inspiring, challenging and supporting those wanting to set up and launch their own VA Business so when the opportunity arose to acquire the Virtual Assistant Coaching and Training Company at the start of 2015, she was delighted.  Amanda now juggles her VA business alongside VACT (as well as being a mum, wife, etc) as she believes that you have to understand and be involved at the grass roots level in order to be able to train new VAs.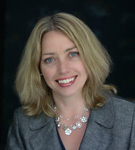 Susan Moore
Susan Moore is the founder of Moore Business an award-winning, industry-leading VA company.  Susan and her team support Non-Executive Directors and entrepreneurs and help authors and speakers to raise their profiles.
Susan says, "our team of VAs have executive level experience and experience across a range of business sectors from professional services to legal, medical, academia and retail.  We're all different but we all have one thing in common – we're committed to helping our clients grow their business.  We work with clients in the UK, mainland Europe, Asia and North America.  We're virtually global."
Susan was voted Outstanding VA of the Year in 2008.
Susan runs regular workshops and mentors new and aspiring Virtual Assistants and is dedicated to raising the profile of the VA industry through speaking at business events.
www.moore-business.com
About The PA Club (www.thepaclub.com):
The PA Club launched in 2006 with the aim of providing top London PAs with instant access to the type of supplier they need on a regular basis, a one-stop-shop for the busy professional PA. Ten years later we have a membership of 3,000 PAs in greater London and other cities in the UK, as well as growing numbers in New York, Zurich and South Africa. Our PA members depend on us as a reliable source of new suppliers to meet the changing requirements of their C-suite bosses.
Contact: Abbie Newman abbie.newman@thepaclub.com or call 0207 093 2052This e-mail address is being protected from spambots. You need JavaScript enabled to view it