Inaugural Development Conference – 14 October 2016
The lovely and lively Exeter PA Network have been busy once again! Two major undertakings have been announced for October 2016 with a Charity Night dinner one week after their first Development Conference as a collaboration with the networks in Bristol and Cardiff.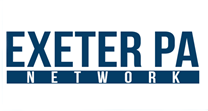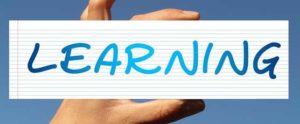 YOU SAID – WE DID!
In response to feedback, the three Networks have come together to deliver this inaugural, full day conference, jam packed with learning and development.  With four key note speakers, opportunities for networking and industry related exhibitors, we're confident this conference will offer something for everyone.
The Conference will take place on Friday, 14 October at The Mercure Grand Hotel in Bristol
Timings: 9.00am – 5.30pm
Networking with Confidence
Author of Business Networking: The Survival Guide – Will Kintish has personally helped thousands of people become confident and effective networkers by delivering business networking tips, techniques and training to professionals, in the widest sense, in the UK and throughout the world.
Digital in the Workplace
Kate Doodson of Comic will deliver a rammed to the rafters session covering all the latest technology has to offer us in the workplace – showcasing new software and apps to make sure we stay ahead of the game.
Unleash your creativity
Prith Biant of the Creative Thinking Company will talk to us about what creativity is and why we need it. We'll look at breaking the rules in terms of creative thinking, removing the blocks and how to maintain a creative mindset going forward.
Wellness in the Workplace
Former Pilates Foundation Board member, Sasha McLennan of the Cardiff Pilates Studio will introduce 10 Easy Steps to Workplace Wellness.
Tickets
We are able to offer this incredible event for the amazing price of just £149!
We are sure you will agree this offers extremely good value, particularly when compared to other industry conferences currently being advertised in London, with tickets ranging from £285 plus VAT to £375.
So, to be clear, we are offering a full day of learning, networking opportunities, exhibitor stands – AND NO NEED TO TRAVEL TO LONDON!
Plus, if you hurry…
There's a limited number of Super Early and Early Bird tickets at £99-£129.  Don't wait – grab yourself a heavily discounted ticket now before they're all gone!
Need some help in making the business case for employer funding?
We have links to some helpful guides on how to write and present a business case to request training, so please do contact us if these would be helpful to you.
We look forward to seeing you on the 14th!
PS  Don't keep this good news to yourself – please do share with any other PAs you think might be interested in joining us!
Exeter PA Network invite you to their Charity Dinner
Thursday 20th October at The Deer Park Hotel, Honiton. A Drinks Reception will be served at 6.45pm followed by a sumptuous three course dinner. £50 per person.
Guest Speakers • Entertainment • Charity Auction
RAISING MONEY FOR BEEP Business Empowering Employment Programme BEEP is a positive life changing experience for young people struggling to step on to the work ladder, with ongoing support from trained mentors as young people transition to work
Black Tie – RSVP by September 30 to events@exeterpanetwork.com