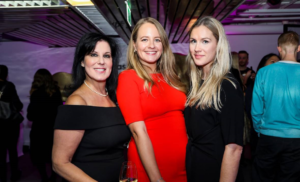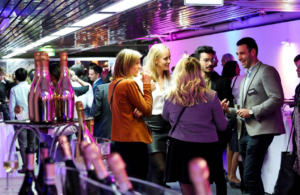 Highlighting new spaces at the world-famous arts and conference centre, including two cinemas capable of hosting up to 150 delegates each, the event demonstrated the Barbican's flexibility and creativity.
Leanne Robertson, senior events producer, News UK said of the evening, "As a first-time visitor to the Barbican, tonight was a great experience. I am always looking for creative and flexible spaces and this venue answers those needs. I can clearly see how events will succeed here, particularly with the superb catering and entertainment available in spaces that have totally changed my perception of what the Barbican has to offer."
Hannah Mills, conference manager, Informa added, "The cinemas are a really creative way to provide content to delegates. It is a far more engaging and comfortable way to deliver key messages. From tonight I will take away a far greater sense of what the Barbican has to offer. There is so much more to explore here, and this taster has whetted my appetite to learn more and make the most of the venue's potential."
Catering partner Searcys delivered a delectable mix of canapés, bowl food, cocktails and champagne throughout the night. Entertainment was delivered by Sternberg Clark whilst Worldspan and Anna Valley highlighted their project management and event delivery options available to Barbican clients.
Jackie Boughton, Head of Barbican Business Events said: "This event has gone from strength to strength, it is a firm fixture on the industry calendar and it was our pleasure to welcome colleagues and friends old and new to experience our wonderful spaces. Each year we do something different, each year the audience grows and each year I am delighted to see the event intrigue and excite our many clients and partners from across the industry."
Further information about events at the Barbican can be found by contacting the Business Events Team: +44 (0)20 7382 7043 | businessevents@barbican.org.uk.