Our first announcements and presentations of Member's Voice Award winners began at Office* Show 2017, at Olympia London on 1st March 2017.
Many thanks to all our members who have supported the 2016 awards, as we reached new records with almost 16,500 votes cast.
Since the inception of the MVAs in 2014, our member's feedback has now topped 32,000
Both PA Life and Today's PA respectively collected their third year of respective category Awards.
Congratulations to one and all!
Hat-trick Winners: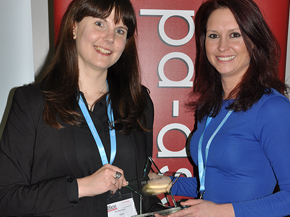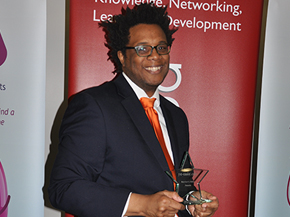 | | | |
| --- | --- | --- |
| PA Life Team | | Paul Pennant of Today's PA |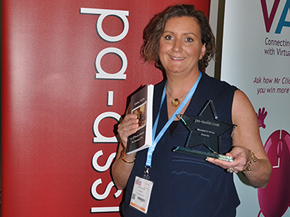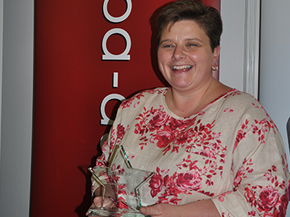 Lindsay Taylor, Author

A-Z Pearls of Wisdom

 Amanda Johnson of VACT

– VA Trainer
Members Voice Awards 2016 – Most Popular Award Winners and Shortlists (in alphabetical order)
Best Recruitment Consultants and Specialists for the PA:
Angela Mortimer *** Most Popular 2016***
Hays
Office Angels
Reed
Tate
Best Training Course Providers for the PA:
Adept Executive Consulting
Hemsley Fraser
Pitman Training
Todays PA *** Most Popular 2016***
Your Excellency
Best Virtual Assistant Training Course Providers:
The VA Course for UK VAs (SVA)
The VA Handbook
VIPVA
Virtual Assistant Coaching & Training Company *** Most Popular 2016***
Virtual Miss Friday
Best Books for a PA:
A to Z Pearls of Wisdom for Executive PAs – Lindsay Taylor *** Most Popular 2016***
How to be a PA – Maria Fuller
Successful Minute Taking and Writing – Heather Baker
Taking control of your Inbox – Monica Seeley
The Definitive Executive Assistant and Managerial Handbook – Sue France
Best Periodical Publications for the PA:
Executive PA Magazine
Executive Secretary
PA Life *** Most Popular 2016***
Best On-line Forums for PA:
LinkedIn – Executive/Personal Assistants
LinkedIn – Executive Secretary
LinkedIn – Global PA Association
LinkedIn – PAs, EAs, VAs and Senior Administrators *** Most Popular 2016***
LinkedIn – Personal-Assistant-Tips
Best Apps for the PA:
BBC News
Google Maps *** Most Popular 2016***
Trainline
Trip Advisor
Trello
Best Venue Finding Services for the PA:
Absolute Venues
Conference Care
Event Pro UK
Exec Space
Venue Finder *** Most Popular 2016***
Best Travel Management Companies for the PA:
Business Travel Direct
Carlson Wagonlit Travel *** Most Popular 2016***
CTI – Corporate Travel International
HRG – Hogg Robinson Group
Portman Travel