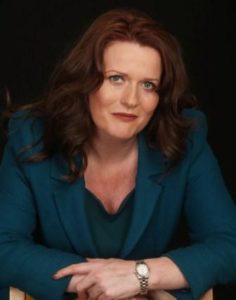 Sadly, we have learned today, 2nd November 2015, that one of the leading lights of the PA profession is no longer shining bright amongst us. We have lost a great friend, advocate, supporter and professional thought leader, Susie Barron-Stubley.
Around lunchtime today, the tragic news began to break that Susie Barron-Stubley, one of the world's leading PA Coaches and Trainers, has died.
Susie has always been a great friend and advocate of pa-assist.com.
We at pa-assist.com have always been studious and admiring fans of her professional work.
Over the last ten years, throughout her ground-breaking time operating globally as Castalia Coaching, Susie frequently worked closely with our founder Mike Caridia and more latterly with the larger pa-assist team in promoting her new ideas and methodologies for training the best in and around the PA profession.
Susie rarely stood still, and was always looking to 'push on' in her own work and her work for the profession.
Regularly in our discussions with Susie, the topic of "outstanding business leaders" and their qualities, strengths and weaknesses would be debated between us. Susie always had such a keen eye for identifying key points and observations about leadership behaviour, the world of business, and of course, the role of the PA.
Susie wrote her book for Executives on how to develop the business partnership with their Assistants, "Create a Business-Busting Partnership with your Assistant – The Executive's Guide."
From our own personal experiences of working with her, we always found Susie to be generous with her time, innovative, thoughtful, supportive, focussed, intelligent, colourful, glamorous, professional and engaging – a pioneer that was most certainly original, and frequently funny, knowing just when to add humour to her message for her attentive audiences. Susie could always capture a moment with a timely pause, smile, key phrase or quote.
Susie's passion and energy for highlighting the role of the PA has helped build and establish the foundations and many platforms for the PA profession around the world that will now be taken forward by others.
Like many PAs who had the privilege of being encouraged by her thought provoking research, speaker presentations, training or coaching sessions, we will all miss her.
Further updates from other features and links can be seen here:
PA Life Magazine's tribute and feature:
http://www.palife.co.uk/surveys-current-affairs/1676-a-tribute-to-susie-barron-stubley
Executive Secretary Magazine's tribute and profile: