Another amazing year with trending surges of votes cast for our super short-listers and fab finalists.
The outstanding feedback has seen continuing sequential record breaking years of responses, participants and valid votes!
Another MASSIVE thank you to everyone for their interesting contributions, thoughts, feedback and, of course, those much valued votes made.
Yes, more than 21,000 votes have been submitted, seen, shuffled, sorted and signed-off as validated!
We now have great pleasure begin to release details of the 'most popular' winners in the following categories:
Book for VA Start-ups : VA Training Providers : Social Media for Business :
Accounting App : Business Doc App : Communications App :
Creative App : CRM/Project Manager App : File Management App :
Mailer App : Password Manager App : Webmaster App :
Time Manager App : Social Media App : and our Free Prize Draw Winner!
The 2023 VA Voice Award Winners are :
###

How to be a Virtual Assistant
by Catherine Gladwyn
Finalists/Shortlisted
The Virtual Assistant Handbook – Nadine Hill – Edition 2009; Virtually Painless – Kathy Soulsby – Edition 2017;
Virtually Yours – Rebecca Newenham Edition 2020 ; How to Be a Virtual Assistant – Catherine Gladwyn – Edition 2018;
Survival Skills for Freelancers – Sarah Townsend Edition 2020; The 20% Rule – Catherine Gladwyn – Edition 2020
###

The VA Handbook – Joanne Munro
Finalists/Shortlisted
Association of Professional Virtual Assistants; Claire Lockey Coaching; How to be a VA – Catherine Gladwyn;
The VA Handbook – Joanne Munro; Tomorrows VA – Shelley Fishel; VA to OBM – Victoria Tretis;
VACT – Amanda Johnson; Virtual Miss Friday Academy – Michelle Dale
###

LinkedIn
Finalists/Shortlisted
Facebook, Instagram, LinkedIn, TikTok, Twitter, YouTube
###

Xero
Finalists/Shortlisted
FreeAgent, Quickbooks, Sage, Wave Accounting, Xero, Zoho Books
###

Microsoft 365 
Finalists/Shortlisted
Google Workspace, Microsoft 365, OpenOffice, Zoho Workplace
###

Zoom 
Finalists/Shortlisted
Instagram, Loom, MS Teams, Skype, WhatsApp, Zoom
###

Canva 
Finalists/Shortlisted
Adobe Suite, Canva, CorelDraw, Sketch
###

Trello 
Finalists/Shortlisted
Asana, ClickUp, Hubspot, Slack, MS Teams, Trello
###

Google Drive 
Finalists/Shortlisted
Docusign, DropBox, Eversign, Google Drive, OneDrive, We Transfer
###

Mailchimp 
Finalists/Shortlisted
Active Campaign, Constant Contact, Convertkit, Hubspot, Mailchimp, Mailerlite
###

Last Pass 
Finalists/Shortlisted
1Password, BitWarden, Dashlane, Keeper, Last Pass, LogMeOnce
###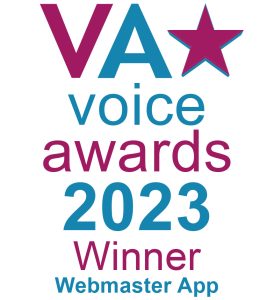 WordPress 
Finalists/Shortlisted
Divi, Squarespace, Wix, WordPress
###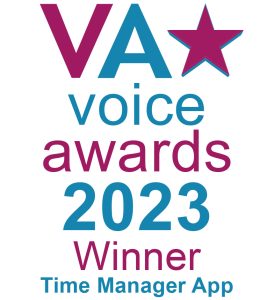 Toggl
Finalists/Shortlisted
Clickup, Clockify, Harvest, Minute Doc, My Hours, Toggl
###
Hootsuite
Finalists/Shortlisted
Buffer, Hootsuite, Later, Meet Edgar, Planoly, SmarterQueue
###
Free Prize Draw Winner
Congratulations to
Tania Law
###
Congratulations to all of the category winners, finalists and short-listers.
Our thanks to everyone for their valued participation and support.
We are looking forward to VA Voice Awards 2024 already!