We are very happy and extremely proud to announce the long-awaited winners of the 2023 PA Voice Awards.
Now in their 10th year, the reach and engagement continues to break records and grow year on year.
This year, 2023 has seen more than 35,000 votes submitted across the progressive stages of voting.
This provides us with a unique cross-section of the valued feedback from all of our participants that include:
32.8% EAs; 32.7% PAs;  7.2% Office Managers, 5.1% VAs, and 13.2% Admin Professional / Secretary /Other
PA Voice Award Winners 2023 – the categories :
We have great pleasure to begin to release details of the 'most popular' winners in the following categories:
Recruitment Consultants : PA Training Provider : Travel Management Company :
Venue Finding Agency : File Management App : Communications App :
Learning and Development Event : Creative App : CRM/Project Manager App :
On-line PA Forum : Password Manager App : Social Media App : Mailer App :
and our fabulously popular 'Free Prize Draw' Winner  – see more details below :
###

Hays
Finalists/Shortlisted
Angela Mortimer, C & C Search, Hays, Lily Shippen, Reed, Strategic PA, Tate and Tay Assoc.
###

Todays PA 
Finalists/Shortlisted
Hemsley Fraser, Pitman Training, Practically Perfect PA, The Officials,
The Office Management Group, The PA Way, Todays PA, Your Excellency
###

Amex Global Business Travel
Finalists/Shortlisted
Amex Global Business Travel, BCD Travel, Corporate Traveller, CWT, Expedia Group, Travel Counsellors
###

Venue Finder
Finalists/Shortlisted
Absolute Venues, Bien Venue, Conference Care, Meetings & Venues, Miss Jones Group, Venue Finder
###

OneDrive
Finalists/Shortlisted
Adobe, Docusign, Dropbox, Google Drive, OneDrive, We Transfer
###

MS Teams 
Finalists/Shortlisted
Google Meet, Instagram, Slack, Skype, MS Teams, Zoom
###

The PA Show
Finalists/Shortlisted
Executive Support LIVE, Miss Jones Conference, PA Forum Learning and Development Conference,
 PA Life Summit, The PA Show, The PA Way, Todays PA Conference, UK VA Conference
###

Canva
Finalists/Shortlisted
Adobe Suite, Canva, CorelDraw, Sketch
###

MS Teams
Finalists/Shortlisted
Asana, Hubspot, MS Teams, Salesforce, Slack, Trello
###

The PA Way
Finalists/Shortlisted
Executive/Personal Assistants, Executive Assistants to CEOs, Executive Support,
PAs EAs VAs and Senior Administrators, Practically Perfect PA, The PA Way
###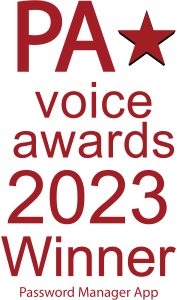 Last Pass
Finalists/Shortlisted
1Password, BitWarden, Keeper, Last Pass
###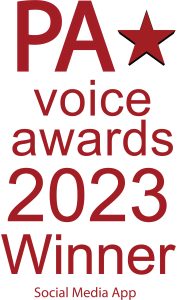 Hootsuite
Finalists/Shortlisted
Buffer, Hootsuite, Meet Edgar, Planoly, Publer, Smarter Queue
###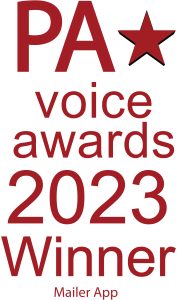 Mailchimp
Finalists/Shortlisted
Active Campaign, Campaign Monitor, Constant Contact, Hubspot, Mailchimp, Mailerlite
###
Free Prize Draw Winner
Congratulations to
Louise Cope
A fabulous bottle of Vueve Clicquot Champagne is on the way to you!
###
Congratulations to all of the category winners, finalists and short-listers.
Our thanks to everyone for their valued participation, support and votes!
We are looking forward to PA Voice Awards 2024 already!