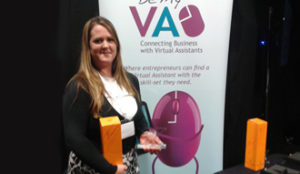 England's VA of the Year 2015, Jennie Bayliss of Office Wings Ltd, based in Bedfordshire will be presenting her own insight into what has made the business a success, and share her own experiences on what makes her business work for her and her clients.
The day's session will close with time made available for questions and answers with Jennie, and other long established award winning Virtual Assistants.
Session aims: Tips for running a successful VA business
Presenter and Expert Panel profiles: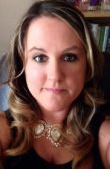 Jennie Bayliss – Office Wings
England's VA of the Year 2015 – Jennie Bayliss is an experienced VA, founding Office Wings in early 2013, a multi award winning VA and Concierge Company.
Having been in her previous role as Chief of Staff for many years and with her children growing up fast, Jennie decided it was time to take the plunge and set up a company with the aim of helping individuals and small businesses make better use of their time. With a first class degree in Business Studies and Management,
Jennie is an experienced business manager with highly developed communication and presentation skills, and expertise in providing support and advice to very senior individuals in large, regional organisations. She has a strong background in Chief of Staff, Executive Personal Assistant and Private roles and substantial experience of planning and implementing critical projects and change programmes.
Her portfolio of experience ranges from strong leadership, stakeholder management, strategic planning and staff management experience, including effectively managing issues, grievances, disciplinary and staff welfare issues, to organising large scale international events including conferences, weddings and galas. Her open and honest approach enables her to easily build rapport and personal credibility with individuals at all levels, and her incredulous attention to detail ensures everything she does is completed to the highest standard.
Jennie is complimented by a number of specialist individuals as part of the Office Wings team.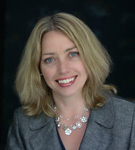 SUsan Moore – Moore Business
Susan has worked at director level for leading financial institutions in London and Sydney including Crédit Suisse and UBS Asset Management where she spent nine years as PA to one of the UK's most influential investors. In this role, she liaised with clients and the Press, undertook research projects and managed a support team. She then moved on to an airline and as Office Manager was responsible for organising events in the UK and overseas as well as PR and marketing support. She has an honours degree in Social and Political Science.
Susan founded Moore VA in 2006 to provide virtual assistance to companies who want an experienced assistant without the cost of employing staff or renting office space. She is the winner of the National Virtual Assistant of the Year 2008 Award and manages a diverse portfolio of clients with the help of a team of skilled VAs.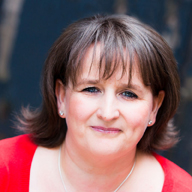 Joanne Hawkins – Executive VPA
Joanne founded Executive VPA in January 2012 when she had a desire to work with small to medium businesses who wanted to achieve their own unique 'Life Blend' as did she. The centre of Joanne's ethos is ensuring she and her clients remember their 'why', this has enabled the business and her brand to grow successfully in the past few years. Joanne is now looking forward to working with and mentoring other VAs' through her online program and VA Conference which is held in the North West of England.
Joanne understandings the need to promote her business through awards both in the VA Industry and General Business world and as well as winning the North of England VA of they Year in 2014, Joanne was shortlisted for the Cheshire Woman of the Year award 2016 and nominated for Warrington Business Woman of the Year 2015 & 2016