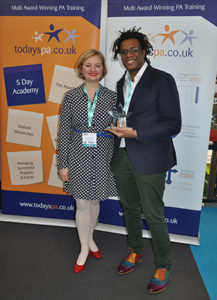 Magic with Microsoft:
An enormous number of us use the world's most popular software, Microsoft Office on a daily basis. Yet only a few of us can truly call ourselves masters. We tend to use familiar features and functions and ignore the rest.
Yes, we can send a group email but did you know you can also personalise each message through mail merge. Did you ever think of re-branding your presentations and documents in the exact colours of your company logo? And do we simply leave Excel out of the equation because we feel it is really only for accountants?
In a fascinating and fun hour Microsoft Office Certified Expert Paul promises to make you love Microsoft a little more again. You will learn how to use it effectively to produce amazing professional documents, spreadsheets and presentations, and with the use of his breath-taking shortcuts, it needn't take you hours!
Session: Magic With Microsoft
Date: 1st May 2019
Speaker/Trainer: Paul Pennant
Location: The Royal College of Physicians, 11 St Andrews Pl, London NW1 4LE
To book your tickets, please follow the link: http://instam.org/Magic-with-Microsoft