Glasgow – VA of the Year Awards – in association with Business Women Scotland LIVE!
Date: October 2nd 2014 Venue: Radisson Blu, Glasgow Web: http://bwsltd.co.uk/business-women-scotland-live-event/ Our partners BeMyVA.com, the International Directory of Virtual Assistants, will be exhibiting at this new headline business event in Glasgow, and BeMyVA will be announcing the VA of the Year for Scotland 2014 at the show.
Reproduced by kind permission of Business Women Scotland magazine (October 2014)
The VA of the Year Awards originated in 2007, and have always identified the stars of the profession. The National final for Scotland is part of a larger programme of Awards also involving finals for All-Ireland, England and Wales. The ultimate Grand Finals in November 2014 will see which of these top VAs is judged to be the best of this year's
candidates at the annual conference for the industry. We have 3 leading-edge business support candidates contesting the Awards for Scotland; pioneers in providing remote and local services to smaller, medium and large businesses. All of our finalists have provided a brief introduction and insight to themselves and their business: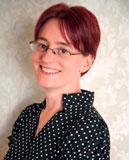 Lyndsey Gilchrist – ASAP Admin, Glasgow www.asapadmin.co.uk
How often have you uttered the words to yourself or others, "I just don't have enough time to do it all?"
Whilst in employment I tried to do everything myself. And guess what? No matter what kind of magic I tried, I was unable to conjure more than 24 hours into my day. Believe me, I tried! My hours just wouldn't scale up to meet the workload I had. Until of course I learned to delegate.
I'm Lyndsey Gilchrist, and I am the owner and Managing Director of ASAP Admin, a virtual assistant service that offers executive level administration support to entrepreneurs.
As a business owner myself, I know just how tricky it can be to keep on top of your workload, keep your clients happy, grow your business and generate a decent income. And as a mum to three boys, I know how tricky motherhood can sometimes be, too. And when the two worlds collide…. Well, that's when it gets exciting!
Most business owners that I know love what they do. But the truth is, it's not all roses. There are many parts of running a business that aren't always fun. Perhaps you're a coach and you just don't like accounting. Perhaps you're an accountant and you just don't like the artistic side of business. Whatever the case may be, business is fun (for the most part) but does contain some annoying elements.
When we procrastinate, we often procrastinate on work that we don't like to do. (How many times have you looked at your schedule and skipped past the "urgh" projects and moved to the ones that made you smile? If you're like most people, it's probably common). When we delegate the undesirable work and we eliminate procrastination, we'll get more done and that often has a positive impact on our business' bottom line.
I am known for my direct yet efficient style and have a flair for helping businesses move forward, making business owner's lives easier and businesses more productive enabling them to do what they do best… grow their business. Based in Glasgow, I have over a decade of administrative and secretarial experience within both the public and private sectors. I use the experience that I have gained to support clients in unique ways.
Take your first step into administrative freedom and drop me an email to find out how I can support you and your business.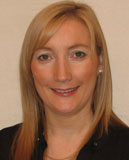 Michelle Smith – Value Add Business Solutions, Glasgow www.valueaddvirtual.co.uk
Value Add Business Solutions Ltd founder Michelle Smith might be virtual, but she certainly knows how to take the time pressure from your business to make life much, much easier. With a superb range of business support services on offer at VABS, Michelle allows her clients the time to get on with what they're good at, while buoying them up with her very special brand of virtual assistance.
Yes, VABS is virtual, so they're available, when you need them most. Whether a one-off job or retainer, VABS is designed specifically to take up the slack when your business simply can't find the time. To smooth the daily running of your business, Michelle and her team deliver support services efficiently, effectively and sparking with energy.
So when your business is drowning in paperwork, when your stock's all to pot, or your backlog too big, VABS will step in and take the heat off. They'll man the tills at your online shop, keep your books up to date, file your accounts, and fill in your tenders. VABS offer book-keeping, office administration, social media, HR and business support. The VABS team can even help with your sales, marketing and research.
Michelle explains, "Every single service we offer at Value Add Business Solutions Ltd is designed to make your life and work easier. We get to know you, your business, what you need and how often you need it. Most of our work is done on a contract basis, so you've got us when you need us, without paying for staff, sorting National Insurance, tax or sick pay. We're trained, insured and accredited, and we're compliant with all necessary legislation. We're a virtual business but we're the real deal when it comes to reliability."
Not enough hours in the day? Clocks ticking, deadlines looming, and pressures building…time simply slips away for most businesses, whilst the task list just keeps getting longer and longer. And time doesn't just mean money – lack of minutes and hours makes work and life a whole lot harder.
No matter whether you're a sole trader, a freelancer, a SME or a limited company here or abroad, VABS will keep your office running like clockwork, and get your business back on track. Michelle might be virtual, but the business support services VABS provides are rock solid and real for her ever-expanding client base.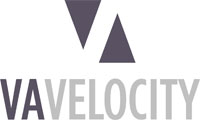 Naomi Campbell – VAVelocity, Nairnshire vavelocity.co.uk
Working as a PA I would often be asked to organise events, arrange holidays, source products, and organise diaries for friends and family.
During the height of the recession I had a chance conversation with a property manager. They were bemoaning the fact that their admin staff had gone in the cutbacks. The managers didn't have the time or the skills to take on the additional work.
This is where I identified a gap in the market, a chance to offer flexible PA services for companies as and when needed.
One of the positives to come out of the recession was how many SME's were launched. Yet they were hampered by the lack of office support – that's where I came in. Assisting my husband with his small business for four years provided me with invaluable experience in how to establish a new company and that's how VAVelocity was born.
I provide bespoke and flexible services providing a real opportunity to business owners that are burdened or weighed down by the responsibilities of running a company and the administration that goes with it. From diary management and social media to even just creating templates for documents, my list of services is not restricted. I adapt my skills to each and every situation and even now, two years on from starting VAVelocity, I am asked to do things that aren't on my usual list of services but with my skills, abilities and resourcefulness I am more than capable of providing a solution.
My vision is to educate people on how working with me can achieve so much. I want to be the expert to help them and I believe passionately that I can make a difference to both professional and personal lives. I offers individuals the opportunity to spend more time with their families and to devote time to the things in life they value by divesting the time consuming tasks that would otherwise encroach on their "me time".
This year I feel that with expanding into the Social Enterprise and Charity Sector I feel that it's gone beyond just providing a service. It's about making a difference by offering packages that are tailored to meet particular needs.
My services help companies realise their vision, their hopes and their dreams. I create time for families where there is none. I give sanity back to those that are most in need and under pressure to cope.