As we continue to meet and discuss the profession with our members, we are aware that the world of EAs, PAs and VAs etc frequently says – 'very few people listen to us'!
So as part of our response to that – it's time for us to help you to have your say!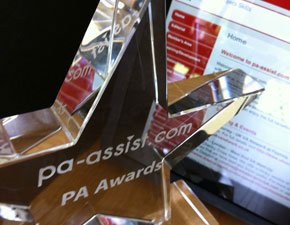 Today, we are launching our new Member's Voice Awards – where our Member's have the chance to vote on their choices in a variety of categories – and you, our members, will also shape the categories – first up, to start the ball rolling – our draft suggestions:
Best PA Specialist Recruitment Consultancies Best PA Training Providers Best PA Industry Magazines Best PA Industry Events Best On-line Forums for PAs Best App for PAs
Please cast your nominations and suggestions here: https://www.surveymonkey.com/s/ZMBNF5Y (approx. 3 or 4 minutes to complete). We will select a maximum of 10 in each category for final voting (see dates below).
Champagne anyone?
For those that wish to enter their details (name etc.), there will be a prize draw for a bottle of Veuve Clicquot champagne – cheers! (Note: Contact details will not be made available to advertisers or sponsors – those details are for our prize draw purposes only). Standard Terms and Conditions apply.
The full scheduled timetable for the Member's Voice Awards will be: Nominations and suggestions opens today until Monday 13th Oct 2014 (Midnight) Member voting for Awards commences Wednesday 15th Oct 2014 (Midday) Member voting closes Friday 31st October 2014 (Midnight) Grand Finale: pa-assist Member's Voice Awards announced 6th November 2014.