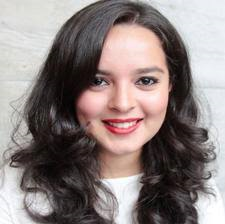 Alexandra Galviz, innovative co-founder of LinkedInLocal, has been annonced as the latest Keynote Speaker at this year's UK VA Conference 2019.
Alexandra was the former Head of Training and Development for a Foreign Exchange broker by the time she was 24 years old. Finding herself a round peg in a square hole she spent time learning what her values, passions and skills were. Unable to find a role that aligned with all the above, Alex decided to create her own portfolio career.
She has been named LinkedIn Top Voice for the UK for the last two years running, making her in the top most influential content creators on LinkedIn and consulted with clients such as Shell and Deloitte on graduate development and coached some of the leading CEOs on building their online presence on LinkedIn.
She is also the co-founder of a global movement called #LinkedInLocal that has grown to 80 countries, in over 600 cities and reached over 100,000 members. A hashtag campaign that started with the intention of encouraging people to get offline and meet the people behind the profile for informal networking.

---
Link to UK VA Conference 2019 Agenda: https://www.vaconference.co.uk/agenda.html
Link to The PA Show – please register and then book your preferred learning sessions https://www.thepashow.com/