Member's Voice Awards – did your favourites win "Most Votes" in 2015?
First three Awards released at The PA Show, the first gathering of the PA community at Olympia in 2016.
The pa-assist.com 'Members Voice Awards' have received huge support from the UK's leading PA community.
The first three to be named as 2015 "Most Votes" Award winners are: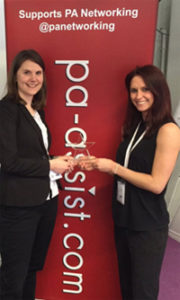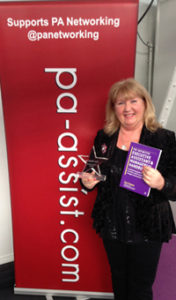 Following on from their success in 2014, Paul Pennant of Today's PA picks up the coveted pa-assist.com Members Voice Award for most votes as "Best Training Provider 2015". Paul said "What fantastic news – thank you, once again, to all the pa-assist.com members".
Another 2014 winner, made it two in a row – further to their success in 2014, PA Life received 2015' most votes for "Best PA Industry Publication". Molly Dyson and Charlotte Russell collected the Award and said, "Great news for all the team at PA Life who work so hard to make us the best publication for a second year running. Thank you pa-assist and all your members."
The new category for 2015 of "Best Book for a PA" has been presented to Sue France – her best seller "The Definitive Executive Assistant & Managerial Handbook" received the most votes in 2015.
With two books shortlisted in the final 5 for 2015, Sue may have seen a dilution of supporter's votes split between her two highly regarded best sellers, and she was "thrilled and delighted" to receive the pa-assist "Most Votes" Members Voice Award for 2015, and sends her thanks to the whole of the pa-assist community.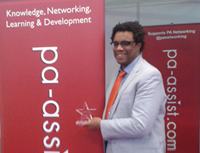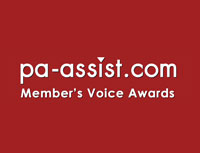 That's three worthy winners announced and 6 more to be released over the coming weeks – watch this space for more updates soon!