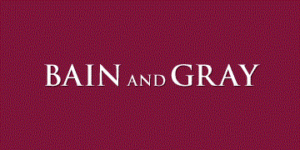 Leading specialist recruiter, Bain and Gray, has appointed a brand new Executive Director, Tray Durrant, to spearhead business growth and develop the sales and marketing strategy over the next decade.  Tray joins the boutique recruiter from mid-May and will work alongside Managing Director Emily Bain, and Finance and Operations Director Claire Gray to introduce new talent, commercial ventures and partnerships.
Managing Director, Emily Bain comments: "After 10 years of organic growth, Bain and Gray is now set to move into a new decade of business development.  We are thrilled to bring Tray on-board to lead this new phase: she brings a wealth of recruitment, sales and strategic experience, plus an impressive array of contacts".  Tray has been recently leading a language recruitment business and has, in the past managed, led and significantly grown one of the most well known brands in support recruitment.
Tray Durrant comments: "I have always admired Bain and Gray for their unfailing priority of putting the customer experience for both candidates and clients first.  I am keen to continue to nurture and grow this expertise. The requirements of Bain and Gray's client base has been increasingly looking for ongoing recruitment advice and support with onboarding, and we will be developing this area of the business further over the next 3-5 years. The growing 'gig' economy has brought with it opportunities for more temporary employment too, which we also plan to focus on."
Tray is an experienced recruiter with a strong track record in people development and financial management.  She has been regularly quoted on recruitment issues in both The Times and The Evening Standard.   Tray was one of 'Who's Who' young Entrepreneurs and runner up in the Business Women of Achievement Awards in 2008.